Black widow
The name widow spiders comes from the behavior seen in some species where the female eats the male after mating. The female venom is at least 3 times more potent than the males venom.The female black widow spider bite is very painful, and dangerous because of the neurotoxin latrotoxin, which causes latrodectism. The female black widow spider has large venom glands and its bite is very harmful to humans and animals.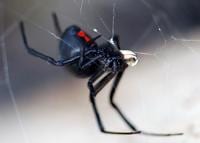 Sun spiders
Also known as the camel spider, solifuges, and wind scorpions. Sun spiders prefer warm habitats, including warm deserts and scrublands in all continents except Australia and Antarctica. Sun spiders feed mostly on termites, beetles, and other small ground-dwelling insects. Sun spiders also have been recorded feeding on snakes, rodents, and small lizards. They do not normally attack humans, but can penetrate human skin, and produce painful bites.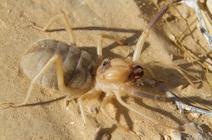 Desert Recluse
The desert recluse is usually misidentified as the brown recluse of the Midwestern and southern states. The desert recluse can be found in Southern California, Nevada, Arizona, and Utah. When receiving a bite from a Desert recluse, lesions of the skin will occur which is caused from the venom of the bite. This occurs through the same mechanism that is responsible for the effects of a brown recluse bite. The desert recluse is found in the Coachella Valley area. By having a professional pest control service on a regular basis, this will prevent these pests from entering your home or place of business.